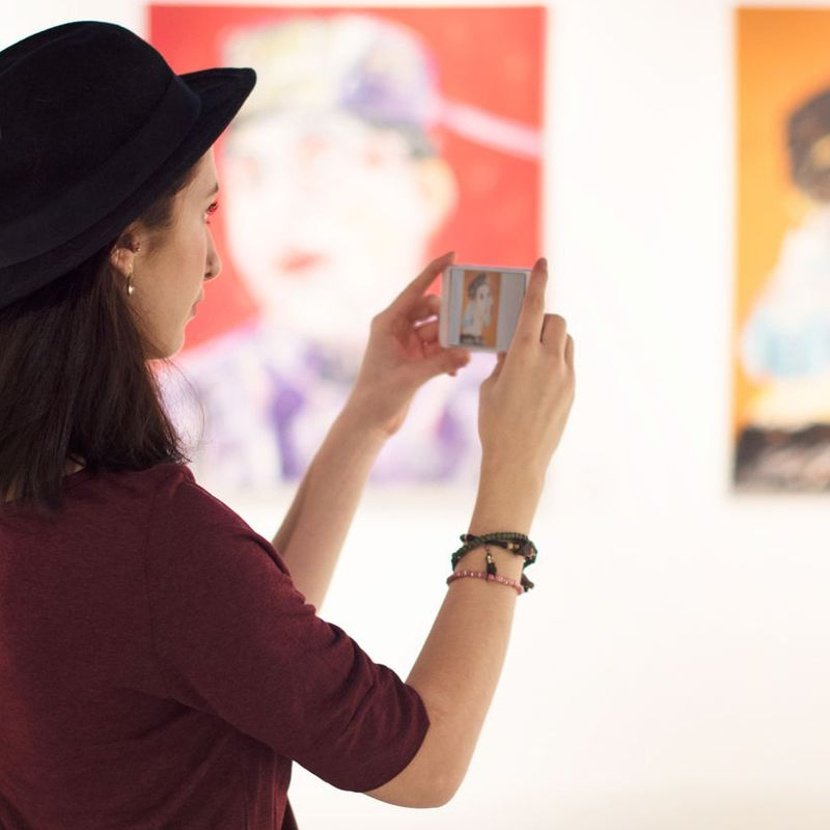 Me + Mobile Devices = Creating Art?
Create Digital Arts Using Your Mobile Devices
About this course
In this course, you will learn to use photography in contemporary art and explore some photographic techniques using mobile devices.
Have you come across "contemporary art" where you have seen some strange looking artwork and wonder what it is all about? You might also have noticed that photography is one of the mediums used by artists. Since nowadays everyone can easily take photos using their mobile devices, when and how does one consider a photo to be art?
By looking at how and why some artists use certain features of photography in their artwork, we will appreciate their artistic intentions and gain some inspiration to try our hands at creating our own. We will also look at some of the functions and applications in our mobile devices that will help us produce our photo artwork.
For most effective learning experience, do the following: Do not attempt to complete the entire course in one sitting, split the learning into 30-minute session daily.
Course Access Period
Please note that this is an online self-paced asynchronous course delivered via the Gnowbe platform. Learners will be granted two months of access from the enrolment date. Do also note that the course tile may take up to 48 hours to show up on your dashboard after purchase, and your access will start after it has been made accessible.
What you will learn
At the end of the course, you will be able to:
Explain the concept of art making and in particular, contemporary art.
Identify techniques some artists who have used photography as their medium.
Explain how artistic intentions drive the choice of effects used in photography of these elements: Black and white, Colours and Filters, Framing and Cropping and Motion
Use applications on mobile devices to create photos that express your artistic intention through the following elements: Black and white, Colours and Filters and Framing and Cropping
Assessment
You must complete an online quiz with a passing score of 50% in order to be awarded a certificate. You will be given multiple attempts to achieve the passing score. The system will only capture the highest score.